The Basics & The Backstory
Our Mission
Our mission is to uplift, encourage, and connect our community one pretty hand at a time.
How It Began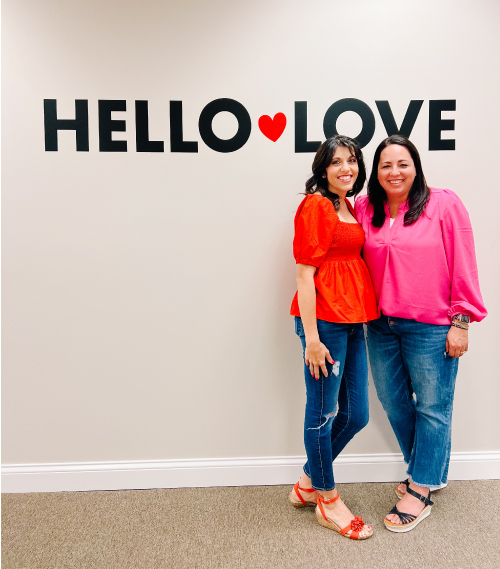 Emmy and Mique met serendipitously loooong ago at a conference for bloggers. They connected over shared entrepreneurial ventures. At the time, Mique was just getting the Queen Bee Market started (which she turned into a mega-successful vendor market) and Emmy was knee-deep in creating the world's best planner (for which she created a rabidly loyal fan base before selling the concept).
The "we should go into business together!" sparks didn't fly at that *particular* meeting but over the next few years they kept running into each other and admiring each others' work from afar.
Both women were super motivated to make amazing products or services that they loved, both were dedicated wives and mothers, both had special needs kiddos, and both were ding dang smart and hilarious.
So, obviously, they kept looking forward to their next meet up.
In 2021 both ladies found themselves in the mutual space of personal beauty. After some underwhelming experiences with other direct marketing companies, they decided the time was right to join forces and create something excellent together.
As serial entrepreneurs, they knew that their strengths were in building businesses and encouraging others - the perfect match for creating a great personal beauty brand!
Mique and Emmy launched Hello Love, Inc in 2021. The first wave of super-cute, uniquely designed products was released in 2022.

Be kind and authentic.
Have integrity.
Serve people.
Don't be a jerk.